To set an example, commend the advanced, and motivate young employees to learn from the advanced and devote them to practices, upon application, preliminary qualification examination, verification, deliberation, field review and online publicity, the CYL Committee of the Shanghai Municipal State-owned Assets Supervision and Administration Commission (SHSASAC) issued a document to commend the advanced collectives and individuals in the 2020 "Youthful State-owned Enterprises" Merit Competition.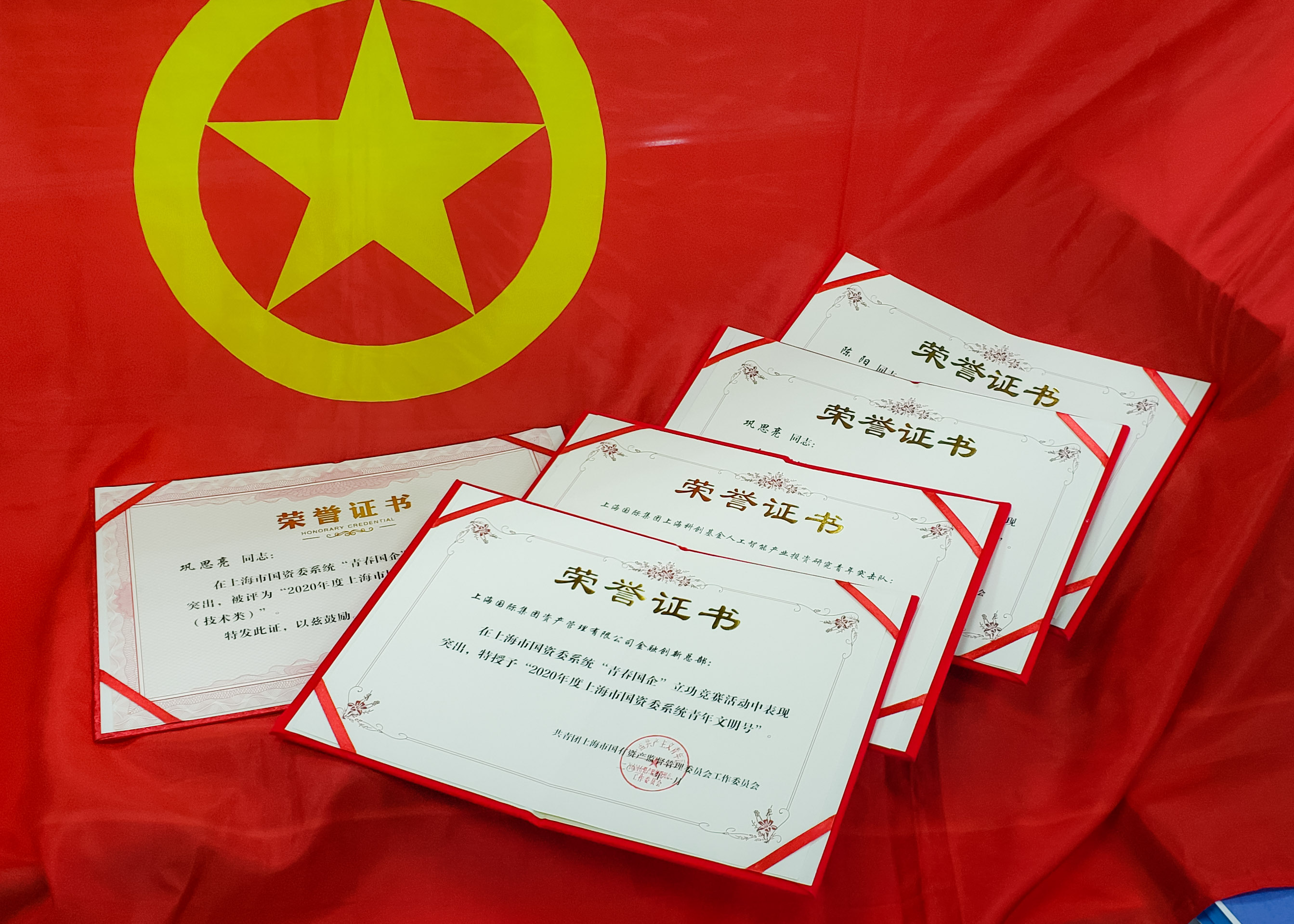 The Financial Innovation Headquarters of SIG Asset Management Co., Ltd. was selected as "2020 Model Youth Collective in SHSASAC System", the Youth Commando of Shanghai Sci-tech Capital for AI Industry Investment Research as "2020 Youth Commando in SHSASAC System", Chen Yang of Shanghai SITICO Assets Management Co., Ltd. as "2020 Young Management Master in SHSASAC System" and Gong Siliang of the Department of Administration of SIG as "2020 Technical Master in SHSASAC System". Gong stood out from nearly 40 technical masters through field evaluation to be named one of the 10 Young Technical Craftsmen in SHSASAC System from 2019 to 2020.
The CYL SIG Committee has organized young employees to make contributions on their posts, kept enriching the connotation of activities, expanding fields of activities, publicizing the concept of activities and improving the activity mechanism, and led SIG's League members in serving the overall interests with focus on the central task and contributing their power to the implementation of major national and municipal strategies, as well as the reform and development of SIG!